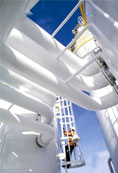 The Plant
Lubechem International has chosen the world's most latest technology and research. A unique feature of the plant is the most modern state of the art computerized plant for manufacturing Lubricants & Chemicals more effectively ensure high performance quality products.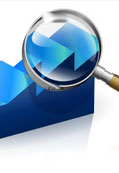 Quality Commitment
Lubechem International's commitment to quality is embodied in its Quality Assurance Policy to maintain the requirements of ISO 9002:2001, And to meet the challenging customers requirements and expectations for quality, performance and value in the products and services it provides.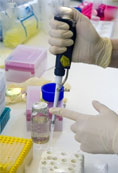 The Laboratory
The laboratory is the heart of the quality control at Lubechem International. All the equipment is imported from world-renowned ISO 900 certified manufacturers to conform to the Specified International Standards. To ensure that the customer receives a high quality product, stringent tests are carried out in the well-equipped and sophisticated laboratory. This lab uses the latest equipments to conduct various types of tests throughout the various stages of production, thereby ensuring quality standards & the best performance for the company's products.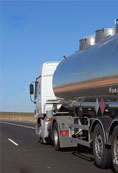 Excellent logistics
The company through their strong network of offices & agents ensures timely supplies, excellent technical support and efficient service to customers. Lubechem International offers various packaging options as per the customers' requirement in order to enable you to manage your inventory effectively.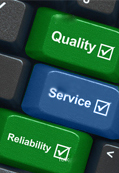 Services
At Lubechem International it is our aim to help you create a competitive advantage for yourself and your customers. This means providing you with the best product for a specific application with exceptional service. Exceptional service means.
Having technical service specialists who can advise you on your specific application needs.
Getting the product delivered to you on time, in full and on specification.
In the event of complaint, responding to it quickly and efficiently.