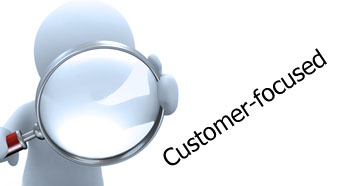 We are Customer-focused
We serve our client not as a number but as an individual. All the activated conducted by us whether it is marketing or promotion of our product, or we are rendering our services, we always keep the strong bond of relationship with all the associated people.
Our Company is working hard as a professional to brand our self as a customer-focused embodiment. For becoming a most choosing brand we highly concentrate on our quality, level of service and professionalism. Because we know well; Customer's first priority will make us number one.